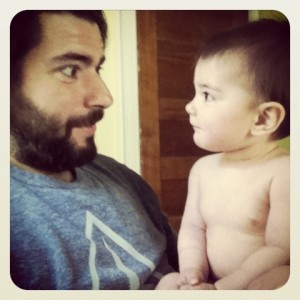 I'm a freelance writer, copy editor, blogger, and fitness enthusiast. Since 1998, I've been working in journalism at various daily newspapers in various capacities — producing pages, editing stories, writing stories, creating videos and audio podcasts, helping maintain websites, and so on.
I thought it would be a fantastic idea to get a master's degree in fiction writing from Emerson College in Boston — so I have one of those. A handful of my short stories have appeared in literary magazines. Some are collected here.
I've written and published many more columns and articles and essays than I can count about any number of subjects. Some are here, too.
I have been in the process of writing a collection of linked short stories for about many years, and have many short stories and novels in assorted stages of finishedness. I also write children's fiction, and am currently represented by Bookmark Literary.
I'm a member of Mensa, which is not all it's cracked up to be. Believe me.
I was obese for the majority of my life. In 2012 I decided to start taking good nutrition seriously and began lifting weights, lost 55 pounds, started writing about it, can't seem to stop. Hence the "fitness blog."
I live in Fall River, Massachusetts, with my wife, daughter, two dogs, and a cat. I love them. And you.¶